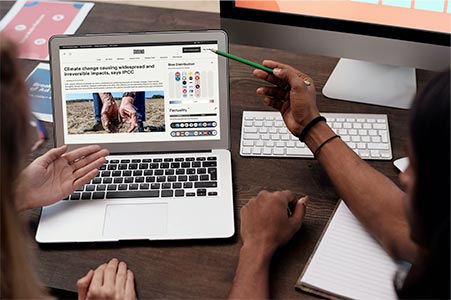 LEADERS IN MEDIA LITERACY
Libraries not only provide access to a range of media and resources, but they are often responsible for teaching students media literacy skills. That's why Baker & Taylor has partnered with Ground News to provide libraries with a comprehensive news literacy platform. Ground News is a one-stop shop for news content and the only lateral reading tool on the market that empowers readers to think critically about their news consumption in real time.
"Academic and public libraries are trusted institutions that need tools for their patrons and students as they access information in a world increasingly filled with misinformation, disinformation and fake news. Ground News is an innovative tool that will help libraries meet this challenging moment as they serve their communities."- Aman Kochar, President and CEO of Baker & Taylor.